Innovative Management Concepts (IMC) is a prime contractor for the Department of Veterans Affairs' (VA) Transformation Twenty-One Total Technology Next Generation (T4NG) acquisition program.
T4NG is an acquisition program for IT infrastructure improvements, cyber security, and operations and network management – all core capabilities of IMC.
IMC's VA T4NG Contract Number is VA118-16-D-1024.
For more information on VA T4NG and ordering, visit the VA's Virtual Office of Acquisition (VOA).
IMC contacts for VA T4NG:
Britt Triplett (Primary), Corporate VETS 2 GWAC Program Manager
(p) 703-318-8044 x240, (f) 703-318-8740

Mike Metz (Backup), Senior VP, Business Development

Richard E. Nichols, Contract Administrator
(p) 703-318-8044 x204, (f) 703-318-8740
Coming soon! More information on IMC's T4NG contract.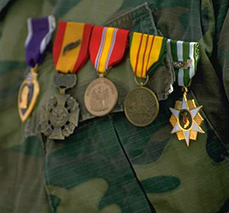 What is T4NG?
T4NG is a Multi-Agency Indefinite Delivery/Indefinite Quantity (IDIQ) Multiple Award Task Order contract with a base ordering period of five years and one five-year option period, with a program ceiling of $22.3 billion.
T4NG will deliver contractor-provided IT service solutions, including technical support, program management, strategy planning, systems/software/network engineering, cyber security, and other IT- and health-related IT requirements. The T4NG contract awards support the VA's MyVA transformation effort, improving the way VA serves Veterans.