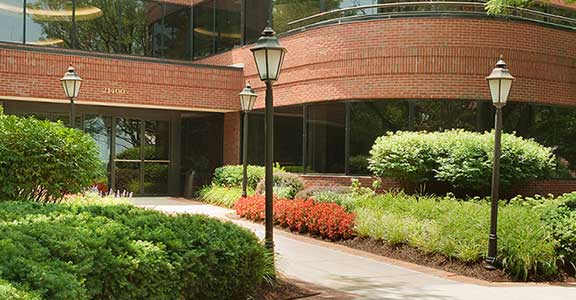 Innovative Management Concepts, Inc. (IMC), a Service-Disabled Veteran-Owned Small Business, provides a broad range of information technology IT services to government and commercial customers by placing a high priority on modernization, enhancing business processes through  technology, and creating efficiencies through automation. Since its founding in 1989, IMC has offered solutions and expertise in: IT operations and maintenance, data management, cyber security, systems and network engineering and administration, cloud/hosting services, software development, website services, software quality assurance and testing (including IV&V), and project management. We proudly provide product and service solutions, along with superior support, to our clients throughout the Federal Government and in the commercial sector.
IMC's headquarters is located in Dulles, Virginia, and we have team members working in government and client facilities across the United States.
IMC is fully committed to employing a diverse work force and recruits and promotes minorities, women, and Veterans for technical and managerial positions.
We have Virginia Values Veterans certification through the Commonwealth of Virginia, demonstrating that IMC values veterans and that we have made a public commitment to hire Veterans into our workforce.

IMC has a Statement of Support from the Northern Virginia Area Committee for Employer Support of the Guard and Reserve recognizing our human resource policies in support of civilian employees who serve in the National Guard and Reserve Forces.

IMC is a graduate of the Veteran Institute Procurement (VIP) GROW Program and is also a member of the National Veteran Small Business Coalition.
---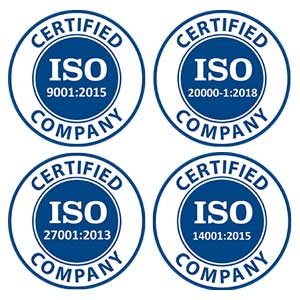 IMC team members commit to the following principles to guide our daily efforts:
Cultivate and maintain a customer-centered focus.
Embrace technology at every opportunity.
Promote and encourage innovation.
Demonstrate teamwork and pride.
IMC's goal is to deliver excellence in all that we do and our team members strive to provide exceptional quality. IMC's Quality Policy provides a framework for the setting and the review of quality objectives in addition to our commitment to satisfy applicable customers', regulatory, and legislative requirements as well as our commitment to continually improve our management system.
IMC has four International Organization for Standards (ISO) certifications that demonstrate our ability to provide our key services to government and commercial clients:
ISO 9001:2015 Quality Management System,
ISO 20000-1:2018 Information Technology Service Management,
ISO 27001:2013 Information Security Management, and
ISO 14001:2015 Environmental Management System.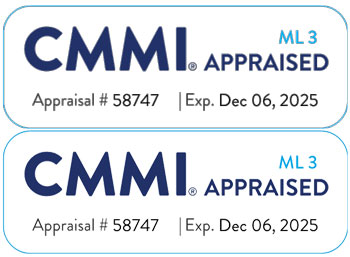 Committed to continuous improvement and closing the capability gap, IMC has been appraised at level 3 of the CMMI Institute's Capability Maturity Model Integration for both Development and Services.
What does this mean?
CMMI Maturity Level 3 is classified as Defined. IMC's processes are well characterized and understood, and are described in standards, procedures, tools, and methods. CMMI Level 3 Development and Services means that for our customers, IMC takes a proactive approach to managing projects and processes and we are dedicated to continuous improvement and producing great work that makes a difference.
IMC takes information protection and security seriously, and we are CMMC Level 2 (Ver 2.0) compliant. The Cybersecurity Maturity Model Certification (CMMC) 2.0 program is the next iteration of the Department's CMMC cybersecurity model. It streamlines requirements to three levels of cybersecurity and aligns the requirements at each level with well-known and widely accepted NIST cybersecurity standards. The CMMC model is designed to protect Federal Contract Information (FCI) and Controlled Unclassified Information (CUI) that is shared with contractors and subcontractors of the Department through acquisition programs.
IMC has International Organization for Standards (ISO) certification in 14001:2015 that demonstrates IMC's commitment to enhancing its environmental performance through an environmental management system. According to the ISO, the standard ISO 14001:2015 is, "intended for use by an organization seeking to manage its environmental responsibilities in a systematic manner that contributes to the environmental pillar of sustainability."
IMC's 2022 Company-Wide Emissions Inventory was performed in March 2023 by Keramida, Inc. using EPA Emissions Factors and energy intensity factors from 2018 Energy Information Administration (EIA- Commercial Buildings Energy Consumption Survey (CBECS) Data. IMC's sustainability-related public disclosures of greenhouse gas (GHG) emissions for scope 1 and scope 2 are as follows.
| | | |
| --- | --- | --- |
|   | CO2e Emissions (kg) | CO2e Emissions (MT) |
| Scope 1 | 0 | 0 |
| Scope 2 | 9,191.50 | 9.19 |
The 2022 calculations are IMC's first complete scope 1 and scope 2 GHG inventory and we will continue to improve our process and data analysis for future calculations.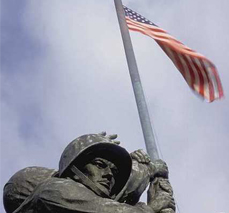 How Can We Help You?
Whether your organization is a government agency or a commercial business, we can develop solutions to keep you moving forward. Are you a skilled IT professional looking for a team environment where you can contribute and thrive? Check out our Careers at IMC page for information about opportunities with us.