Innovative Management Concepts (IMC) has been helping government clients improve business processes through innovative information technology solutions for more than three decades. Our wide range of capabilities, our depth of experience, and our commitment to the customer keep our government clients coming back to IMC.
How can IMC help your agency?
IMC specializes in putting technology to work to solve government problems in the following areas: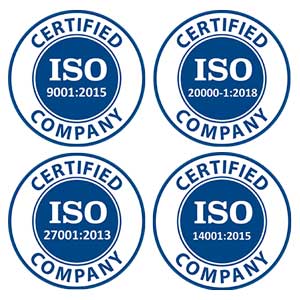 IMC's goal is to deliver excellence in all that we do and our team members strive to provide exceptional quality. IMC's Quality Policy provides a framework for the setting and the review of quality objectives in addition to our commitment to satisfy applicable customers', regulatory, and legislative requirements as well as our commitment to continually improve our management system.
IMC has four International Organization for Standards (ISO) certifications that demonstrate our ability to provide our key services to government and commercial clients:
ISO 9001:2015 Quality Management System,
ISO 20000-1:2018 Information Technology Service Management,
ISO 27001:2013 Information Security Management and
ISO 14001:2015 Environmental Management System. 
Committed to continuous improvement and closing the capability gap, IMC has been appraised at level 3 of the CMMI Institute's Capability Maturity Model Integration for both Development and Services.
What does this mean?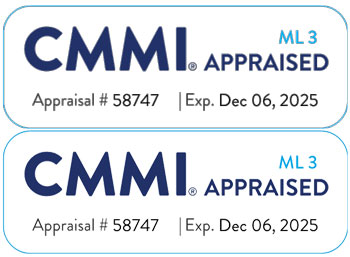 CMMI Maturity Level 3 is classified as Defined. IMC's processes are well characterized and understood, and are described in standards, procedures, tools, and methods. CMMI Level 3 Development and Services means that for our customers, IMC takes a proactive approach to managing projects and processes and we are dedicated to continuous improvement and producing great work that makes a difference.
IMC takes information protection and security seriously, and we are CMMC Level 2 (Ver 2.0) compliant. The Cybersecurity Maturity Model Certification (CMMC) 2.0 program is the next iteration of the Department's CMMC cybersecurity model. It streamlines requirements to three levels of cybersecurity and aligns the requirements at each level with well-known and widely accepted NIST cybersecurity standards. The CMMC model is designed to protect Federal Contract Information (FCI) and Controlled Unclassified Information (CUI) that is shared with contractors and subcontractors of the Department through acquisition programs.
These certifications demonstrate that IMC has established, verified standards of quality and defined standard process frameworks, helping to ensure that best practices are not only adopted once, but captured and applied over the long term.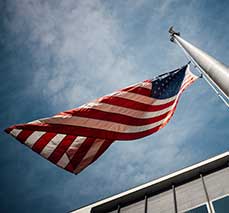 Where are IMC's Government solutions making a difference?