Jumpstart your career with Innovative Management Concepts (IMC)!
IMC fosters a work environment that incorporates creativity, teamwork, and collaboration. We look for people who are flexible and adaptable. We hire people who have strong skills in their core capability areas, but who also like to learn new skills or share their skills with others within the company.
Having engineers, developers, and managers with these attributes makes us a strong and dynamic provider of advanced, networked information systems and technologies. If you are a responsible and customer-oriented person with strong systems engineering and/or IT skills, and are looking for exceptional opportunities for personal and professional growth, consider IMC as your workplace home.
IMC is an Equal Opportunity Employer.
IMC has a Virginia Values Veterans certification through the Commonwealth of Virginia, demonstrating that IMC values veterans and that we have made a public commitment to hire Veterans into our workforce. We also have a Statement of Support from the Northern Virginia Area Committee for Employer Support of the Guard and Reserve recognizing our human resource policies in support of civilian employees who serve in the National Guard and Reserve Forces.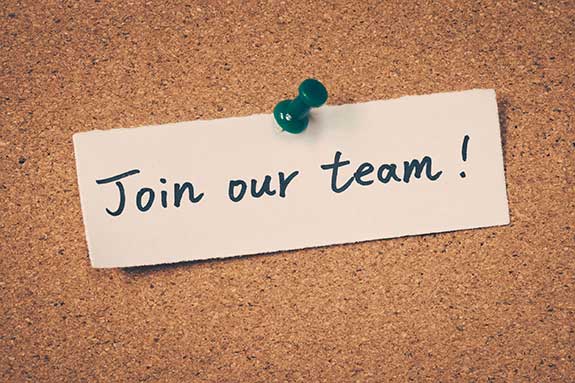 IMC offers competitive benefit plans for full-time employees who work 30 hours or more per week. These benefits include:
Paid Time Off and Military Service Leave
Medical, Dental, and Vision Insurance
401(k) Retirement Savings Plan (with Employer Matching)
Flexible Savings Accounts (Health Flexible Savings Account, Dependent Care Savings Account)
Life and Accidental Death and Dismemberment Insurance
Short- and Long-Term Disability Insurance
Legal Service Plans
Tuition Assistance
Most benefit plans become effective the first of the month following hire date, except for life, accidental death, and disability insurance, which take effect the first day of employment.
Each posted position description provides specific details about how to apply for the position. Some general tips for job candidates applying to IMC include the following:
Please do not apply for a position if you do not have the mandatory certifications. Many of the jobs posted have requirements that are established in government contracts, so there is no flexibility when it comes to these mandatory certifications. Also, make sure required certifications are listed prominently in your resume and/or cover letter.

There may be other required elements for posted positions, like educational or experience. Make sure all required elements are clearly documented or explained in the resume and cover letter that is submitted. Don't make reviewers have to dig through a resume to find required elements or that resume could end up at the bottom of the stack!

Make sure your contact information is correct in your resume and your cover letter.

Don't be afraid to show your accomplishments in your resume as well as examples of leadership and teamwork.

Make sure your resume is as concise as possible.
Take a look at IMC's website and see what we are all about. How can you make a difference at IMC?