Innovative Management Concepts (IMC) through a Contractor Team Arrangement (CTA), has been awarded the National Oceanic and Atmospheric Administration (NOAA) Mission Information Technology Services (NMITS) Blanket Purchase Agreement (BPA) on the GSA Multiple Award Schedule (MAS).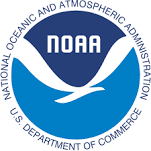 The NOAA NMITS BPA has a five-year base period of performance plus one five-year option period. NMITS is a mandatory use contract that provides NOAA-wide coverage for IT Core Management Components and Service Areas as well as Cross-cutting Services. 
IT Core Management Components include

:

Enterprise Services,

Customer Support Services,

Mission and Business Applications, Tools, Portals, and Web Services,

Enterprise Computing, Cloud, Storage, Shared and Field Services,

Data and Voice Network Services, and 

Cybersecurity and Information Assurance Services.

Cross-cutting Services include

:

Program Management,

Subcontracted Technical Support Services,

Call Out/Per Call Support Services,

Surge Support Services, and

Deployment Support Services.
Base Period of Performance: 11/20/2020 – 11/19/2025
Task orders may have a period of performance up to 60 months past the contract end date. 
Option Period 1 (5 years): 11/20/2025 – 11/19/2030
Task Order Types: Firm Fixed Price (FFP), Time and Materials (T&M), Labor Hour (LH), Hybrid
Contract Ceiling: $2.1B
IMC contacts for NOAA NMITS:
Britt Triplett (Primary), Vice President of Business Development
(p) 703-318-8044, (f) 703-318-8740

Mike Metz (Backup), Senior VP, Relationship Management

Richard E. Nichols, Contract Administrator
(p) 703-665-5114, (f) 703-318-8740
Coming soon! More information on NOAA NMITS.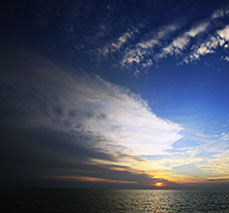 What is NOAA Mission IT Services (NMITS)?
NMITS provides NOAA enterprise IT services that enhance the Administration's return on investments and achieve significant cost efficiencies for information resource management. NMITS enables economies of scale, consistent standards, and comprehensive IT services necessary to develop a secure, reliable, technically robust operating environment to support NOAA's mission and goals. NMITS also helps ensure the highest data quality for emergency management officials, decision makers, researchers, and the general public.