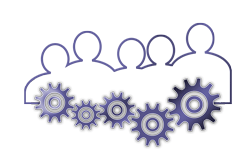 Innovative Management Concepts (IMC) is a subcontract teammate on multiple contract vehicles, including CSRA's ENCORE III contract and Management Analysis Technology's Army HR Solutions Recruiting-Management & Administrative Support (R-MAS) contract.
Find out more about these subcontracts in the sections below.
IMC is a member of CSRA's ENCORE III Team, Contract #HC1028-18-D-0008. ENCORE III is sponsored by the Defense Information Systems Agency/Defense Information Technology Contracting Office. Eligible users include Military Services, DoD, and other agencies of the federal government. The period of performance is March 12, 2018 – March 11, 2028, and the contract ceiling is $17.5 billion (total of all orders placed against all contracts combined over a ten-year period).
CSRA is a prime vendor on the ENCORE III Multiple Award, Indefinite Delivery, Indefinite Quantity (IDIQ) contract. The ENCORE III contract provides IT solutions for activities throughout all operating levels of all customer organizations in support of functional requirements including Command and Control (C2), Intelligence, and Mission support areas, and to all elements of the Joint Information Environment (JIE). Services that may be procured via the Encore III vehicle include:
Enterprise IT Policy and Planning
Integrated Solutions Management
Process, Performance, and Strategic Benchmarking
Business Process Reengineering (BPR)
Requirements Analysis
Market Research and Prototyping
Information and Knowledge Management
Custom Application Development
Product Integration
Test and Evaluation (T&E)
Asset Management
Network Support
Cyber Security Assessment, Authorization, and Authorization
Information Communications Technology
Computer-Telephony Integration (CTI)
Web Services
Operations Support
IT Support Services
Cloud Professional Services
CSRA's ENCORE III team, which includes IMC, is comprised of leaders in the industry that provide a diverse set of services, customers, and capabilities across the DoD IT consortium. Team CSRA provides effective command and control and IT solutions that focus on processing and disseminating actionable information from senior decisionmakers through the tactical-level warfighters. CSRA's team of IT industry partners for ENCORE III will enable rapid delivery of capabilities and solutions to DISA and users of the ENCORE III contract in the most efficient and cost-effective manner.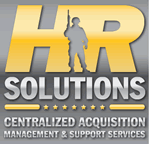 IMC is a member of the Management Analysis Technology's Army HR Solutions Recruiting-Management & Administrative Support (R-MAS) Team, Contract #W15QKN-18-D-0126.
HR Solutions is the Army's preferred strategic source providing centralized acquisition management and support of enterprise-level human resource Knowledge Based Services for Department of Defense (DoD) requiring activities.
HR Solutions' proven business practices facilitate timely awards of cost-effective task orders supporting a wide variety of programs critical to Soldiers, civilians and their families. HR Solutions provides high quality services leveraging the capabilities of 29 proven prime contractors awarded Indefinite Delivery, Indefinite Quantity (IDIQ) Multiple Award Task Order Contracts under two distinct products:
Personnel Lifecycle Support (PLS)
Recruiting-Management & Administrative Support (R-MAS)
HR Solutions is staffed with highly experienced certified DoD acquisition professionals who provide subject matter expertise in contracting and program management to a wide variety of Army and DoD customers.
HR Solutions uses multi-functional, integrated process team concepts and capabilities to deliver performance-based services with measurable outcomes and supports the total lifecycle of the service requirement. Services include requirements planning and strategy development, task order award and administration, and include quality assurance and task order completion. The process supports significantly streamlined acquisition processes delivering quality services at a reasonable price.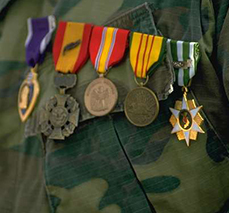 Teaming with IMC
IMC has a strong set of small and large businesses of all socioeconomic types that we team with for all types of opportunities.
If you are interested in being an IMC team member, let us know at imcinfo@imcva.com. IMC has a number of prime contract vehicles where we use team members. Find out more about our prime contract vehicles in the Contracting section of our website.