Data management is critical for Federal organizations to stay on mission. Making sense of large sets of data from a variety of sources can be a significant challenge. IMC can help Federal agencies make sense of their data, put data to action in support of their missions, and keep data safe and secure.
IMC's data management services include:
Data governance and leadership.

Data architecture, analysis, and design.

Data migration services.

Cloud computing services.

Data quality management.

Data security management

Data warehousing and business intelligence management.

Document, record, and content management.

Network and individual storage management.

Enterprise data reporting capabilities.
IMC's current and recent IT support service experience includes:
IMC provides technical and expert support to the Air Force Chief Data Officer in leading, carrying out, reviewing, and ensuring the visibility, accessibility, understanding, linking, and trustworthiness of data across air, space, and cyberspace domains for the Department of the Air Force. IMC assists with program management, strategy and governance, data capabilities, risk management, quality and data assurance, policies/standards and transparency, strategic communications, education and training, and the Air Force Data Factory.

IMC provides data management, enterprise database architecture/development/design, web development, GIS, data analysis, and enterprise security support to the Federal Highway Administration (FHWA), Eastern Federal Lands Highway Division (EFLHD).

IMC provides enterprise data management for the Department of Energy's Western Area Power Administration, including Oracle Federal Financials support for management of a $100M annual budget and the financial management of more than $3B in power marketing activities.

IMC is supporting the United States Marshals Service with business process and business case services, including support for the enterprise data governance program, risk management program, and financial management and analysis program.

IMC provides data architecture, development, design, and O&M support to the Air Force's Reliability and Maintainability Information System (REMIS).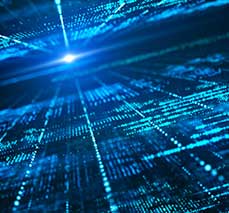 Making Data Work for You
IMC is helping Government organizations understand and govern data, and to maximize data use while keeping it safe and secure. How can we help you better manage data to meet your mission?