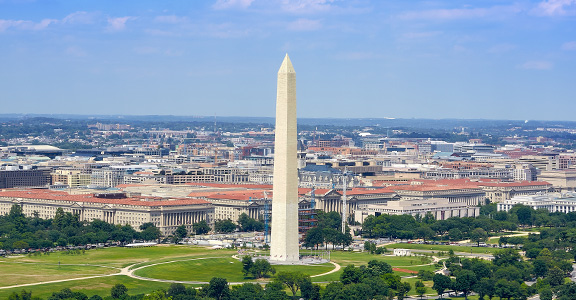 IMC provides IT support services as one of its core capabilities and we have significant experience in many types of government agencies.
IMC's information technology support capabilities include:
Onsite and/or offsite IT support/helpdesks (Tier 2 and Tier 3) and patch management support.
Local area network (LAN) management and administration.
Database development, management, and maintenance (Oracle and Linux).
Data migration services.
Videoteleconferencing support.
Administrative and executive support in IT and other types of projects.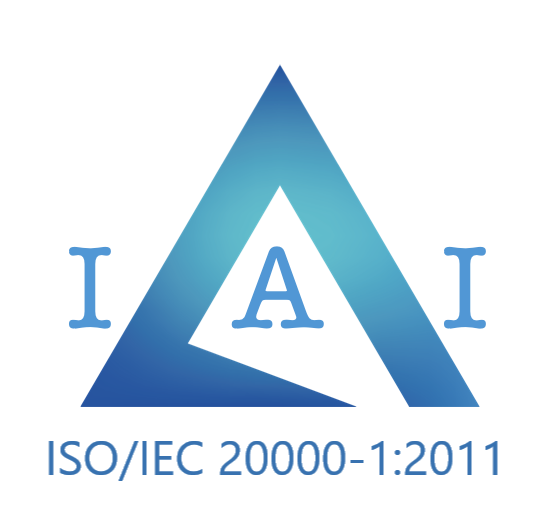 IMC has an International Organization for Standards (ISO) certification for IT Service Management (ISO/IEC 20000:2011) demonstrating our capability to provide this key service to our government clients.
Committed to continuous improvement and closing the capability gap, IMC has been appraised at level 3 of the CMMI Institute's Capability Maturity Model Integration for Services.

What does this mean? CMMI Maturity Level 3 is classified as Defined. IMC's processes are well characterized and understood, and are described in standards, procedures, tools, and methods. CMMI level 3 dev and svc logosCMMI Level 3 Services means that for our customers, IMC takes a proactive approach to managing projects and processes and we are dedicated to continuous improvement and producing great work that makes a difference.
Onsite and/or offsite IT support/helpdesks: Tier 2 support covers troubleshooting beyond what a typical Tier 1 help desk can solve. Often times these solutions require in-person support, infrastructure changes impacting multiple systems, or tracking a ticket over an extended period of time while solutions are developed. If a Tier 2 support specialist cannot resolve an issue, IMC also provides Tier 3 support personnel capable of handling the most difficult or advanced problems. We can support complex hardware and operating system software that require certified systems engineers. Our Tier 3 specialists will work closely with the client to resolve issues and communicate with the actual software developers if required. For patch management services, IMC scans, finds, and remediates vulnerabilities by pushing out necessary patches.
LAN management and administration: IMC maintains both the physical hardware and software integrity of servers as well as maintaining logical network settings through routers, switches, and other network-level devices. Server maintenance includes monitoring hardware and fixing/replacing failed parts (hard drives, fans, processors, network, etc.) Software maintenance requires constant security monitoring, user and email account maintenance, and patch management. IMC develops and maintains comprehensive data integrity and recovery plans including data backup, uninterrupted power supply power control, offsite storage of backup media, and physical access control of all systems. We also configure IP address ranges and subnets and ensure that the network hardware is configured to properly allow needed access to systems while maintaining the highest security standards. Network monitoring includes the use of Intrusion Detection Systems, Firewalls, DMZ, and Routers to segment the network and protect sensitive data from internal and external threats. At all times we strive to keep up with the latest technology and security trends to keep our systems ahead of the curve and plan for future expansion and projects.
Database development, management, and maintenance: IMC has experience designing and developing databases in multiple platforms, including MS SQL Server, Oracle, PostgreSQL, Sybase Adaptive Server Anywhere, and Microsoft Access. We architect databases to provide the best solution for our customers based on performance requirements and cost. Once the database is developed, we continually monitor and tune the database to ensure optimal performance. Our maintenance process includes the development and regular testing of backup and recovery plans, monitoring system logs for errors and inconsistencies, and providing object and security management.
Data migration services: IMC has extensive experience performing data migrations. We have experience migrating databases between multiple database platforms and environments. IMC identifies the best approach to perform data migrations for each instance, whether it is a commercial-off-the-shelf application, built-in database tools, or custom scripts. When performing a data migration, all objects, keys, and indexes are verified in the migrated database. Data migration processes include a full regression test on any application that uses the data source to confirm compatibility and syntax.
Videoteleconferencing support: In providing video teleconferencing support for customers, IMC troubleshoots connectivity problems and performs corrective diagnostics. We have experience in the installation, configuration, and management of Tandberg and Polycom system hardware and software. IMC also monitors and maintains endpoint configurations and status.
Administrative and executive support: IMC's team is experienced in providing administrative support (including executive administrative support) in the following areas: reception, meeting support, travel arrangements, editing, presentation and briefing creation, copying and creating both repeating and ad hoc written reports, preparing correspondence, tracking action item status, supporting management activities, and assisting with customer relations.
IMC's current and recent IT support service experience includes:
IMC can develop a collection of IT and administrative support services that fit your unique needs. Contact IMC today for more information.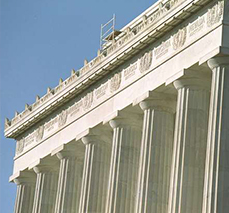 Who can put the help back in help desk?
IMC can! A fundamental concept of IMC help desk implementations is to maintain the capability to resolve 80% of all trouble calls and information requests on the initial help desk contact, resulting in significant cost savings and better customer service.
On the average, our help desk employees working in other establishments are able to resolve 91% of end-user problems at first contact.
So how can we help you?