IMC's business solutions focus on two themes. The first is leveraging your organization's most valuable asset – its people – to improve performance. The second is understanding the risks present in any process or project to take the steps necessary to minimize it.
What challenges can IMC help your business overcome?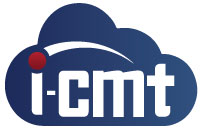 Cloud migration is the process of moving digital business operations into the cloud from on-premises or legacy infrastructure. The IMC Cloud Migration Tool (i-CMT) determines the relative suitability's of moving software applications to the cloud for each application within your datacenter. The i-CMT determines a suitability index based on a large number of factors, with the intent of identifying applications that are ready for cloud migration and can benefit most by operating in the cloud. More specifically, i-CMT examines scalability requirements/needs, operations cost, performance and flexibility to create a system based on factors associated with the application requirements, technical architecture, migration risk, and cost-effectiveness, assigning values to each application to measure cloud migration suitability.
The i-CMT can be thought of as an automated DevOps pipeline on a hybrid cloud environment, leveraging Amazon Web Services (AWS) and open-source software, integrated with continuous security scanning and feedback. The i-CMT first automatically examines the current web environment and database configuration. It then automatically captures needed hardware, server infrastructure, disk types, and operating systems to include version and licenses. If the needed environment is part of the enterprise, the pipeline will then begin to create the needed cloud-based infrastructure that best fits. Our solution stack will start deploying the infrastructure layer with Openstack or Openshift and immediately flow into access control – developing multi authentication and user registration or user management to mirror the on-premises solution.
The i-CMT solves the problems of how to assess, authorize, migrate, manage, secure, and transform data. Our automated process builds the data repository services such as the data stores and data lake. We seamlessly and securely transfer data from applications and mass storage into the cloud – it's the next important step on the transformation journey and we are already automating the move with integrated security. All of our processes have many gates ensuring accuracy and security and at the end of the build. The result is a secure cloud environment running the applications and data while leveraging economy of scale and decreasing the time of migration. For more information, contact us at imcinfo@imcva.com.

IMC's MemberCircle solution increases the speed and consistency of communication across even the most complex or disparate organizations. Members can also leverage talent and resources across the organization through social networking tools like shared discussion boards, shared file storage, access to commonly used media, and search profiles throughout the organization for necessary skills. MemberCircle facilitates creating a more efficient and stronger community within your organization. Find out more at https://www.membercircle.com/.

We are constantly being inundated with new information. As we digest this information, we form opinions. This process is happening faster than ever thanks to technology. So how do you keep up with the evolving opinions that impact your organization? You need continuous feedback – and you need it fast. OpinionUP Pro can help you keep up with this new normal. We are the first instantaneous, continuous feedback platform for all organizations. You can start collecting opinions in a matter of seconds to minutes from your base. The best part? You can publish one poll at a time, whenever you need quick feedback on a topic. Find out more at https://opinionup.pro/.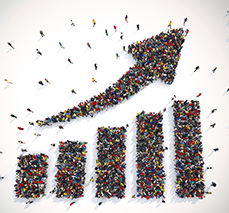 Need government solutions?